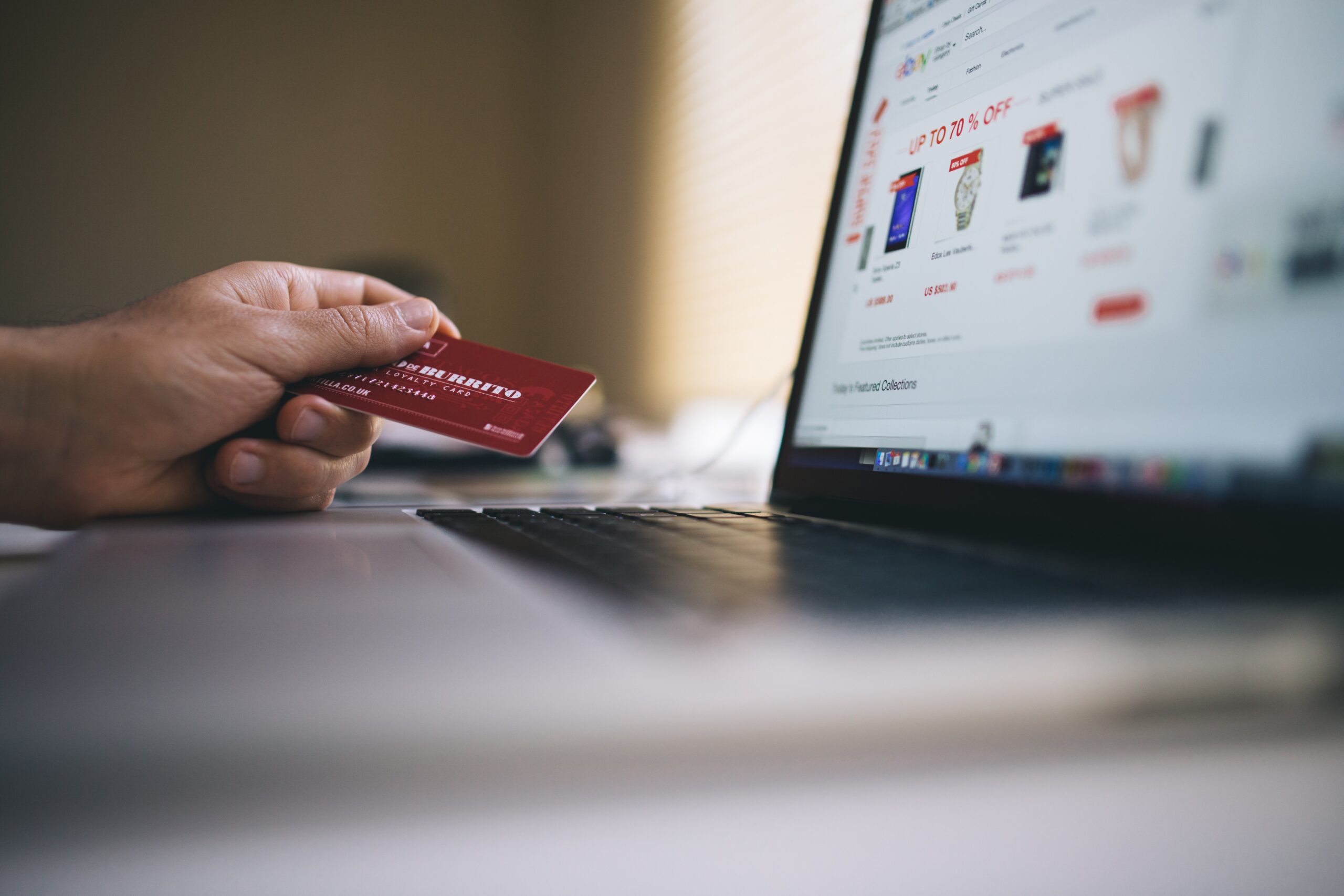 Timothy has a small retail business. He wants to expand it, but he is not sure if it is the right thing to take it online with ecommerce website development, as he might have to compete with 20 billion other websites. He has been scratching his head in bewilderment to find out ways to keep up with the throat-cutting competition.
If you relate to Timothy's situation, you must know going online is the only way to make your business thrive. Yes, you will have to come up with new strategies every day. You'll have to take extra efforts for everything right from finalizing the product list for the website to designing a website and market it. But, each effort is worth it!
Don't trust empty words, look at the figures to decide!
E-commerce rises at a rapid pace despite the global economic quandary. With customers frequently, depending on online shopping, an article in 99firms forecasted that almost 95% of purchases will be made via e-commerce by the year 2040.
Also, the figures available on shopify.com state that e-commerce sales are anticipated to touch $4.5 trillion in 2021 which is nearly double as compared to 2017.
If you are convinced by the facts and are wondering where to start, we have jotted down 10 important steps to the ecommerce website development process for your convenience.
Market research is just a small part of an ecommerce website development. But it is way beyond just that and involves web design, branding, and content strategy. We have simplified the process to take the stress out of your life.
1. Start with deciding the products of your website
Ready to start with the ecommerce website development process? The most critical step is figuring out what you are going to sell.
If you already have a physical store, you know your products, but if you are just starting your first ecommerce venture, you must decide what business would excite you. Ask yourself what you like. Are you into fashion, or you have ample knowledge about musical instruments?
But, we all know several businesses started with something else and are popular today for completely different products. The only thing you need to focus on is "How can you offer product solutions to your potential customers?"
 2. Prepare the necessary data before testing the new waters
Diving into ecommerce website development without precise data to back your plans is like entering a lion's den empty-handed. Here are the three primary things that you must comprehend before starting the development stage.
Budget
The ecommerce website development can be heavy on your pockets if you don't have a budget strategy planned. Aim for an optimal delivery with limited funds. Invest in smart tools that can get you enough sales, ROI and promote growth.
Market study
Ecommerce trends are ever-changing, and what you think works today might become a thing of the past tomorrow. So, make sure you analyze the market and get an idea about your competitor's strategies. Find out what works well with the customers instigating their shopping via organizing surveys, events, etc.
Know your target audience
A huge benefit of starting an online venture in the field of your expertise is you already know your target customers. But you still need to work hard to know them better. To make your ecommerce business thrive, you need to customize everything right from the user interface to products to provide an exceptional experience to your potential buyers.
3. Find out a business model that suits your business the best
There are different ecommerce business models, but the most popular ones include business to business (B2B), business to consumer (B2C), and customer to customer (C2C). You can check the models and decide which suits your business the best.
Business to business (B2B)
As the name implies, this model is for businesses selling products to other businesses. These include the manufacturers, wholesalers, or products or services within a particular industry. China-based Alibaba is the best example of the B2B model.
Business to consumer (B2C)
A plethora of online shops we interact with is majorly following the B2C business model. Take Amazon, Flipkart, or Wish, these are all the websites where the customers can buy the products directly from businesses at the click of a checkout button.
Customer to Customer(C2C)
C2C platforms are for people to aid commerce with another private individual. It usually happens on a third-party website where users can promote and sell their products, while the website owners can earn via commissions and advertisements. Etsy and eBay are great examples of C2C.
4. Decide on a good business name and consider purchasing a domain name
Pick a business name that is noticeable and separates your business from other competing businesses. An offbeat and inspirational name can draw people in and get you a desirable domain name. Keep the business name short so that people can memorize it quickly. This will benefit you with better brand recognition.
Once you have your business name ready, find an available URL and register your domain name even before you start building your store. If you keep waiting till the ecommerce website development is completed, you might lose a perfect domain name for your website.
5. Identify and build your brand
Big brands like Apple, Google, and Amazon have instilled themselves in our subconscious with their iconic logos, visual identifications, and content style. Such brands have won the trust of the customers more than the businesses whose distinctiveness is less defined.
Branding provides companies an emotional vibration, changing them from faceless existences into ones that customers have feelings toward, thus creating brand loyalty.
Make sure your ecommerce website has an extraordinary logo, unique colors, and a distinguished way of talking that provides the user experience inspired by your brand's character. Connect with your customers and let them know the tale behind your brand and why it exists, to make it stand out.
6. Pick the best suitable platform for ecommerce website development
There are a few amazing platforms to choose from when it comes to the ecommerce website development process. These include- Magento, Shopify, WordPress and WooCommerce, and Prestashop.
Although every platform has its disadvantages and benefits, here are some fundamental features that you need to focus on before choosing the best-suited ecommerce website development platform.
Responsive design:
Your website should provide a consistent experience when viewed on a desktop, mobile app, or any other mobile device.‍
Product management:
You should be able to add, edit and keep a track of inventory smoothly and simply. When needed, you should be able to provide various versions of the products with promotional or sale pricing.
Content management system (CMS):
A CMS system is required to update or edit dynamic content. It includes blogs and news. With a CMS, you can keep the website updated with content related to products.
Shopping cart:
An ecommerce website cannot be without a shopping cart, where the users can add their products. You can style a cart in different ways to enhance the customer experience.
Checkout page:
Once the customer is ready to buy, the checkout page should pop up with options to modify or customize items just like the shopping cart.
Payment processing:
Introducing secure payments via credit cards as well as automatic payments like Apple Pay, PayPal, Stripe, and Google Pay is what makes your website trustworthy. So, you need a seamless payment platform that can be integrated into your website.
7. Consider building a user-friendly and feature-rich website
Customers are least concerned about the ecommerce website development and platforms. All they want is an eye-catching and easy-to-navigate website. The more your customers are engaged, the more they are triggered to make a purchase.
Here are a few things that could make your website more visually arresting and user-friendly:
Keep the user's psychology in mind while designing the website and make a minimalistic design that does not hurt their eyes.

Consider simplifying the purchase journeys by personalization.

Display the home button clearly and allow the users to get back to the home page when they feel like it. Don't make them feel lost.

Consider adding product categories for different products.

For example, if you sell clothes, you can add categories like Men, Women, Children. You can even subdivide them further depending on the clothing type.

Focus on images. Add a 360-degree view to allow the customer to view even the finest details.

You can add clear and concise product descriptions.

Allot a section where the users can leave their reviews and testimonials.

Make sure the customers can add the products to the cart easily and have hassle-free checkout.

Pay attention to details such as contact, shipping & billing, etc. for avoiding last-minute difficulties.
8. Create a content strategy
Once you have launched your product, announcing your arrival to customers and competitors is necessary to drive traffic to your website. You can opt for fully integrated digital marketing services and promote your brand. You can use the following profit-making ways:
Press releases

Content Marketing

Email Marketing

Social Media Marketing
9. SEO is the key!
Having relevant content that satisfies the web crawlers is what pulls the organic traffic towards your website. Concentrating on the best SEO practices can make your products and website rank higher in the Google search results and generate the expected results for your website.
10. Search for a good shipping software
The last step of your e-commerce website development is to look for good shipping software to fulfill your orders and ship them successfully. You can integrate good shipping software to avoid the complexities and complete a successful transaction.
We would love to help you set the base for your business
Be it ecommerce website development or designing a content strategy and SEO after the launch, we offer end-to-end services that can allow your business to strengthen its roots in the web world.
If you wish to avoid all the stressful work, connect with us for a free consultation, and we will make the website development a smooth, hassle-free, and money-making process for you!