Let's Catchup! to head start with your business idea.
Some of Our Happy Clients
Marsha M.
CEO
Working with Hauper for Websites and Apps has been the best decision I have made personally and as a business. Hauper advised the right business approach for each project with Market and Business Analysis, Consultancy and Competitor Reviews which is essential to the growth of each business we serve. Hauper has provided good quality Development Services at affordable pricing, delivering projects to us rapidly.
We have worked on several projects over the years, proving they are trustworthy when building Web and Mobile applications and work extremely well under pressure of complex projects and tight deadlines. I have high prospects for Hauper as they have a wide knowledge of modern digital solutions and will continue to work with Abhishek and Team.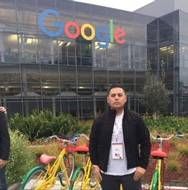 Jose Moreno
Entrepreneur
Putting together a website project is a task, finding the right individual is even more complex. after having the experience of working with many programmers I recognize talent and I can recommend Shah 100%, the attention to detail he and his team put in every single one of my projects is the best. If you need a team working with you from A to Z Shah will exceed your expectations.
Erik Howerbush
Founder-Meditate awake
Case Study
ATTENTION ALL ENTREPRENEURS AND STARTUPS: Hauper Technologies is the place for you to watch your idea grow into a reality!
A few years ago I came across the founder of Hauper Technologies, Abhishek Shah. I was searching for someone to help guide me in the app development process. I had an idea I wanted to create but I didn't have the team to do the UX/UI design and front/back end development. Abhishek connected me to a great UX designer and development team to bring my idea to life. He and his team brought fresh thinking, clear communication, and the latest app design/dev trends to the project. We are a few phases into the development process and I'm very happy with the look and feel and can't wait to see the final developed application.
I would definitely recommend Abhishek and his company to anyone in search of a knowledgable professional who can help take your idea to the next level.

Marcus Fütö
Founder
I rarely come across real talents who stand out like Abhishek. Few people have the opportunity to work with someone 'Ridiculously efficient' like Abhishek. He is a person of ethics with believe in transparent communication and work. His knowledge in open source domain is really appreciable. Working with his team was an amazing experience. A perfect offshore development company.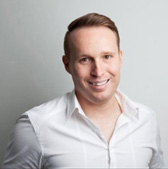 Brendon Mann
Director
Abhishek and his team built us an Iphone app and Android app. Communication was really good and our app turned out perfect. We are very happy with the service provided and will be using Abhishek for the next app.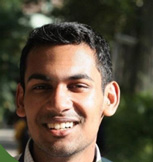 Raunak Agarwal
BI Analyst
I've worked with Abhishek directly for the last couple of years now and I can say that he and his team have handled and shaped our project really well. He gives constructive inputs and helps ideate things that we are unable to. Even after having and completely different work culture and timezone difference, he and his team have been flexible and helped us in every possible way.