Sneaker News is the global authority
Project Brief
The visit behind developing Purple cars is to offer used cars for rental in Spain and Gibraltar fit to any person with any budget. They aim to provide convenience and comfort to the people who do not own a vehicle and need an extra set of wheels to commute. Uncovering a completely new arena for long-term and short term travel, they have made rentals possible with just a driving license and passport. Avoiding the lengthy paperwork and credit cards, the car leasing is made smoother with insurance, servicing and breakdown costs covered in the car rental prices. The cars are subject to ITV inspection giving the users complete peace of mind.
Challenges
Designing an interactive website offering long term and short term rentals to potential customers with specific client requirements.
Developing a simple form to allow the customers to enter information related to the pick-up date and location for the car hire along with data concerning their driving licence and national security number to make enquiries.
Enabling long term car rental with a return policy of one month's notice period and other client-provided benefits.
Allowing the hire for the short term with a promise of contact within 2 business hours.
Allowing customers to choose services related to car sales and designing a section for ex-rental vehicle sale with an easy-to-use interface for the customers interested to buy cars.
Integrating social media with live chat on Facebook messenger to allow customer queries.
Solutions
Delivered an interactive and attractive website embedded with functionalities allowing flexible car rentals for the long term and short term satisfying client's goals.
Customer access to images of cars available for rental at unbeatable prices. Seamless form-filling experience provided to customers to make enquiries.
Access to three different categories of tailor-made long term car rentals with unlimited mileage, 24-hour breakdown service and fully comprehensive insurance for travel within both Spain and Gibraltar with just a small additional fee if the driver is under 26 years of age.
Customers presented with the choice of booking short term car hire with various benefits including a no fuel policy, unlimited mileage, insurance, free driver, no credit checks and 24-hour breakdown.
Section designed for ex-rental sale with the car images and costs to facilitate the buyers making a choice.
Integrated social media with a live messenger embedded in the website to provide the best customer experience.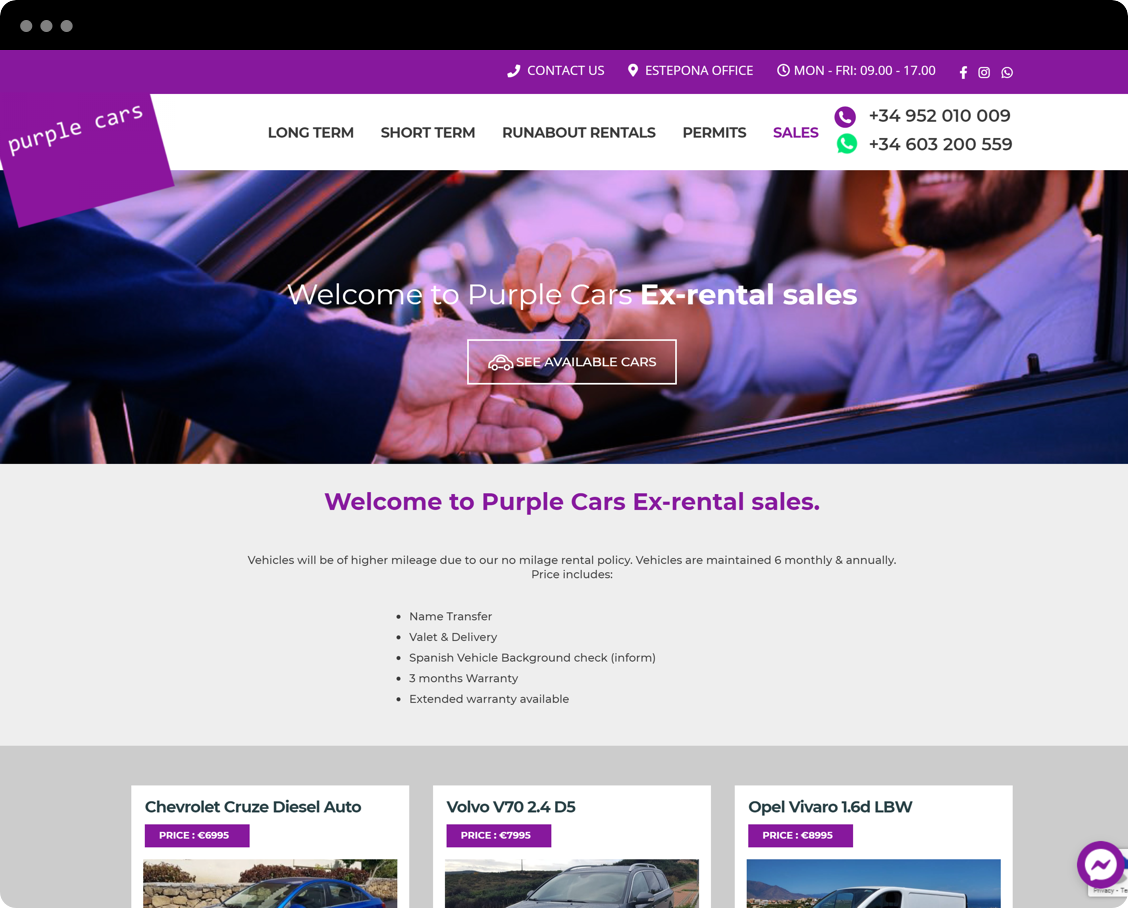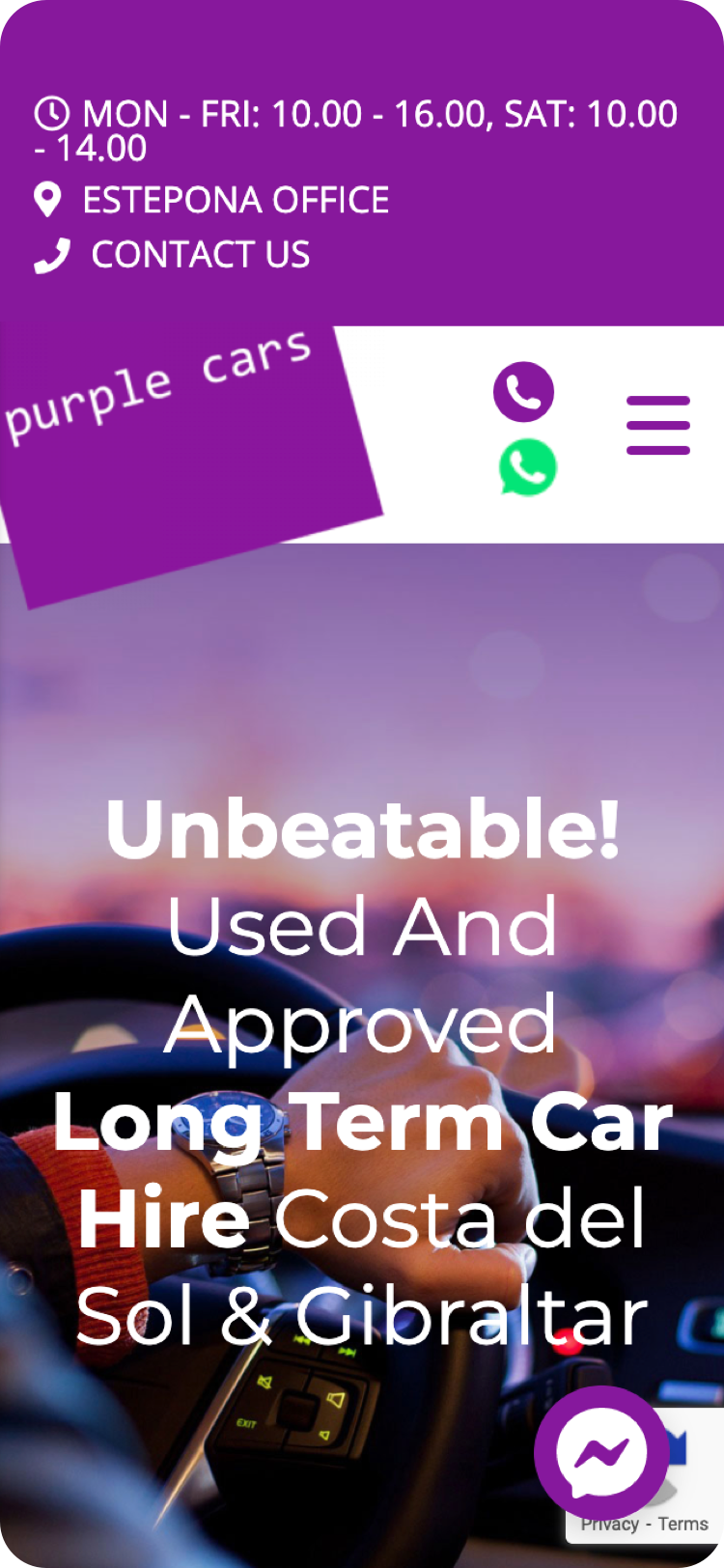 Style Board
Font

Montserrat
by Google Font