Design Services
While architecture and coding is certainly important, design is what truly sets the tone for a digital product. Effective design enables users to understand and interact with technology with ease and understanding.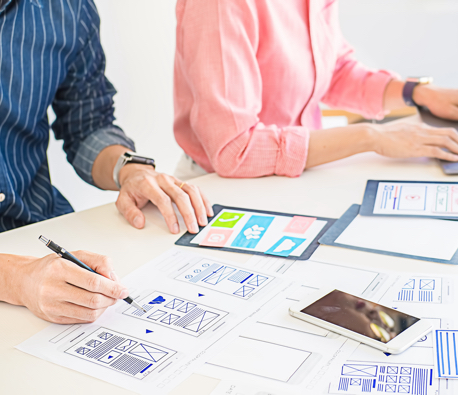 Wireframe Design
Wireframe design is the optical representation of the page hierarchy and layout, picturing the structural positioning of distinct components on the page and the correlation between them. Our competent wireframe designers work in collaboration with you and the end-users to deliver the absolute craft of the information hierarchy of the application design, to meet the user needs and business targets.
Interactive prototyping services
Website wireframe design services
Digital strategy
UI and interaction design
Landing page wireframe design
User experience consulting services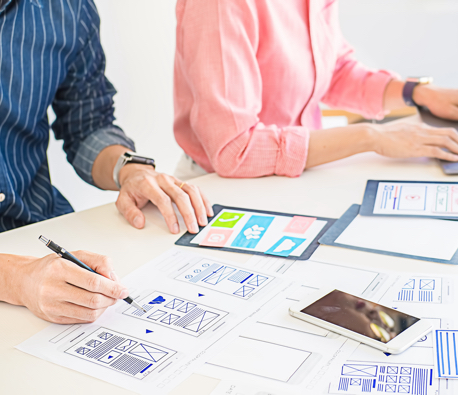 UI/UX Design
Leveraging years of UI/UX design experience, we are delivering highly interactive, and brand-centric application designs that offer an unmatchable user experience. Not only delivering the right look and feel, but we are also focused on crafting a functional design by careful orchestration of prime components like interface, information, and interaction.
Custom Web UI/UX design services
Landing page design services
Responsive website designing services
Mobile App UI design services
Designing wireframes/prototypes
Website redesign services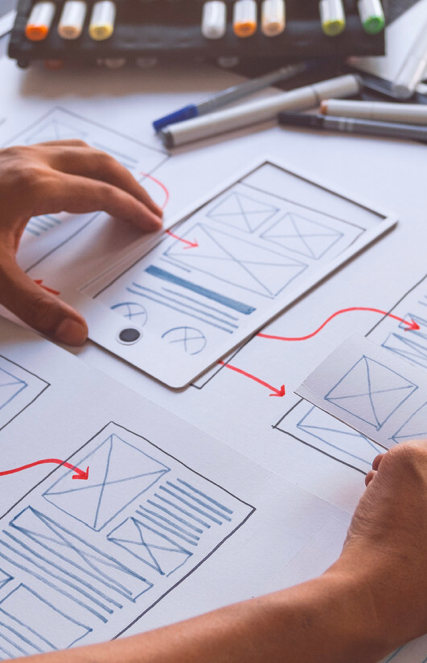 Design Prototyping
Design prototyping is the execution of ideas into a perceptible form from paper to digital, for your brand to refine and uphold the design to release the right product. Besides, by taking the time to prototype your ideas, you avoid expensive mistakes such as becoming too complicated, too early or sticking with a weak idea for too long. Our in-house design experts build prototypes of various degrees of allegiance to capture design concepts.

Why is design prototyping a crucial step?
Strong foundation
To have a sound base from which to ideate towards advancement— a transparent look at the potential advantages, risks, and expenses lined with where a prototype might lead.
A better understanding of the user's needs
Prototyping offers you a clear understanding of your user's needs, thus enabling you to get a better sight into less-obvious areas of the users' world.
To adapt to changes, early
Design prototyping allows you to explore the project's navigation and functionalities at the initial stage to avoid any mistakes, single or falsely-ideal version, and later sustaining high costs due to making heavy costs due to oversights.
Improve time-to-market
Design prototyping assists in saving more time to market your product by minimizing the number of errors to rectify before the product launch.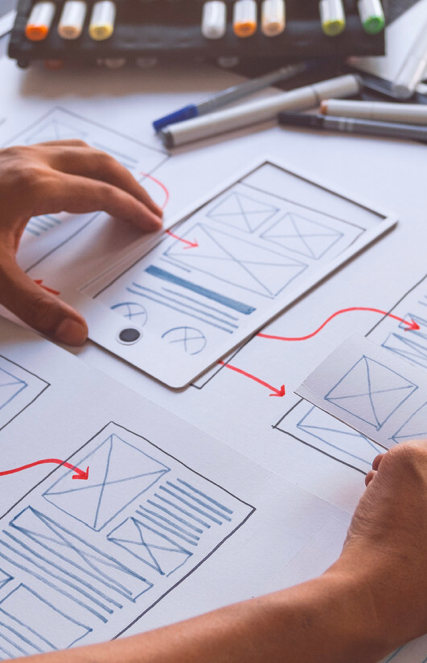 Mobile App/Website Design
Ongoing discovery to development and the final handover of your project. Throughout the designing process, our dedicated team acts as a catalyst to carry on with the same momentum and conceptual depth to be engineered.t as a catalyst to continue the same momentum and depth of the concept to be engineered. This is guaranteed by visual design to the significant detail, functional flow, and design guidelines that are ready to be dispatched as a bundle.
Why is investing in designing a smart decision?
1
Strong foundation
An eye-catchy design is a make or the break of your application. In a fast-paced world like today, where decisions are taken in a blink of an eye, it is certainly crucial to keep your user hooked onto your mobile application.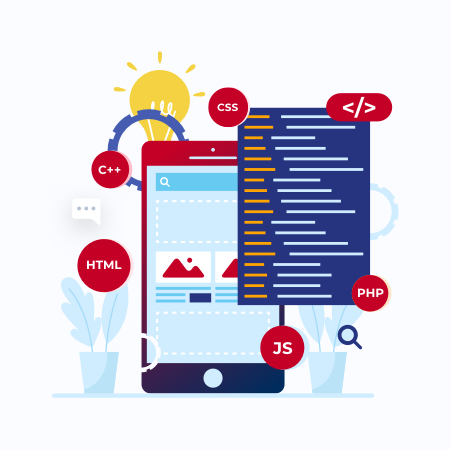 2
Design boosts functionality
A good design is one of the most effective tools to boost your business. Every aspect; from your brand's logo to the website's appearance and usability must be smartly designed to minimize the load speed, boost functionality, and enhance user experience.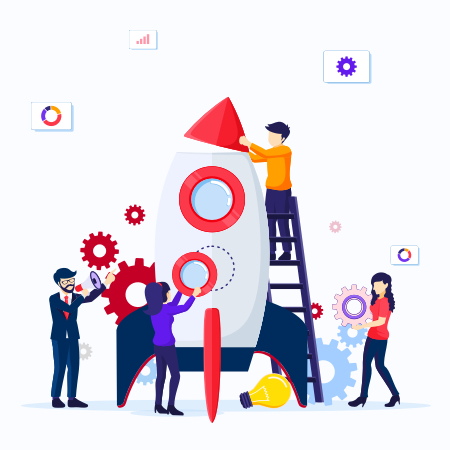 3
Design acts as navigation.
For your new users, an application design acts as navigation, thus becoming a vital element of development. A creative and attractive design is not limited to its appearance but also about curating an effective and seamless user experience right from the time they open to shut the application.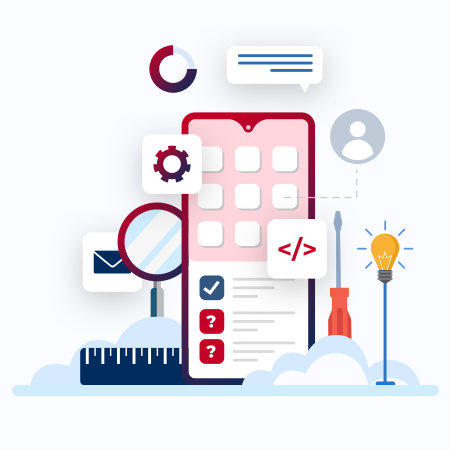 4
Seamless last-minute changes
Before deploying for development, application design enables last-minute useful changes. This allows you to ensure its final look, and functionality, to obtain the desired product under a fast development process.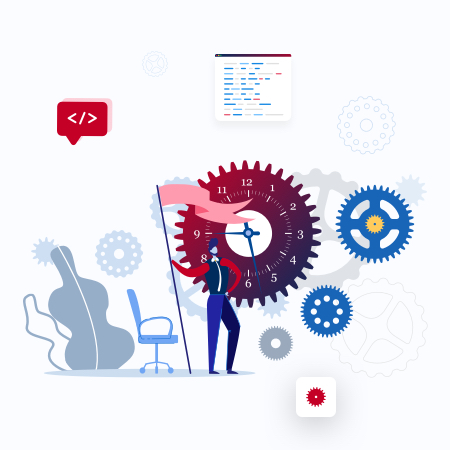 Tools we use
Sketch

Figma

Adobe Illustrator

Adobe Photoshop

Adobe XD

Invision

Draw.io

Zeplin