React Native App Development
To expand your business and extend your customer reach on Android and iOS platforms, we offer robust, scalable, real, efficient yet affordable mobile applications with native look and feel. We, bring a leading React Native App Development Company in India that offers a complete lifecycle of services revolving React Native with unmatchable assistance and expert consultation.
Single Codebase
Hot Reloading
Smooth functioning
Open Source
Cost-Effective
Reusability
Cross-platform
Time-efficient
What We Do
React Native App Development
Prototyping, Wireframes & Mockups
We develop wireframes and offers best solutions to you. Once we are on the same page, the coding cycles begins.
Quality Coding & Debugging
We go behind agile development to deliver fine-quality coding of your application. Besides, we are also proficient in analyzing the quality of developed application by passing it through rigorous testing for reliable and quick deployment.
I & ML Capabilities in React Native Apps
We hold competence and experience in integrating intelligence to React Native applications with addition of AI and ML technologies.
Third-party API Integration
We offer ways and techniques for integrating third-party APIs to React Native applications that enables easy data access to other programs.
Cloud Development & Integration
We assist businesses in connecting with existing applications and build systems through advance cloud development and integration.
App Upgrade & Maintenance
We offer 24/7 quality maintenance and upgrade of the built application to ensure its 100% compatibility with the latest industry trends and OS version.
Tools we use
ReactJS

HTML

Javascript

CSS
Successful design projects
Clikpak Group - Ecommerce Solution Provider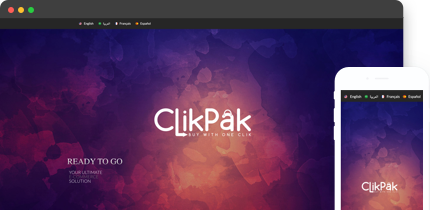 Clikpak Group – Ecommerce Solution Provider
Purple Car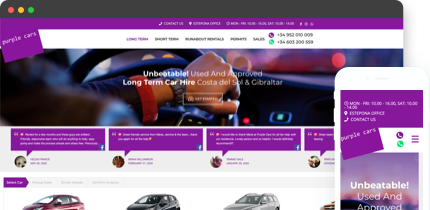 Purple Car